P

eter J. Landis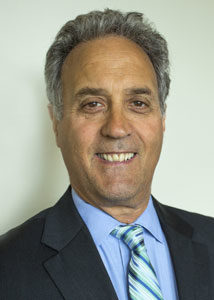 P
eter J. Landis received a B.A. from Tufts University and a law degree from Northeastern University School of Law. He is a member of the American Immigration Lawyers Association, has practiced immigration law since 1980, and has taught immigration law at the University of Maine School of Law. Listed as a "Best Lawyer" in the immigration area by Best Lawyers of America, Peter's practice focuses on employment- and business-related immigration as well as I-9 compliance and employer sanctions.   Best Lawyers has also named Peter as the "Portland, ME
Best Lawyers
Immigration Law Lawyer of the Year" for 2012.  Lawyers honored as "Lawyers of the Year" have received exceptional survey ratings by earning a high level of respect among their peers for their abilities, professionalism and integrity.
Peter represents a wide range of clients nationwide, including leading educational and research institutions, government entities, hospitals and other health care providers, as well as a variety of businesses from small companies to large multinational corporations engaged in manufacturing, technology and biotechnology. His work involving employment-based immigration encompasses the filing of labor certifications, petitions for persons of extraordinary ability, outstanding researchers and professors, multinational executives and managers, and national interest waivers. Peter has helped many foreign medical graduates obtain a waiver of their J-1 two year home residence requirement, change to H-1B temporary worker status and acquire lawful permanent resident status in the United States. He also works with clients to obtain nonimmigrant status authorizing employment in the U.S. including, E, H-1B, L-1, O, P, and TN status.
Peter is a member of the International Medical Graduates Task force which seeks to ensure that Americans living in medically underserved areas and medically underserved populations of the United States receive adequate health care services by advocating for fair and reasonable laws allowing international medical graduates to become licensed as physicians and to begin or continue their medical careers in the United States. Peter also serves on the Board of Directors of the Immigrant Legal Advocacy Project, a Maine based not for profit organization which helps low income immigrants improve their legal status and works for more just and human laws and policies affecting immigrants.